Arbor Day is Friday, April 28. It's a holiday that has been celebrated for centuries to honor the planting, upkeep, and preservation of trees. Read on to learn why trees are beneficial in the home landscape, plus a list of some of our favorites as well as pruning and planting tips.
Why Plant a Tree?
Trees offer many benefits to the home landscape. Healthy, mature trees add beauty and interest to the landscape and can actually increase your home's value. In addition, established shade trees offer protection from extreme temperatures and can actually reduce annual heating and cooling costs. Trees also offer biodiversity for many pollinators and wildlife as a natural resource for food and shelter.
Sandy, who works in our Annuals Department in Aurora, has a different reason for planting trees in her yard. Over the years she and her husband have planted several trees in their yard to commemorate special events in their lives. "My husband and I have planted a tree, usually within a year, after each of our kids were born," she says. "It's special to them because they know it's their tree and have been able to watch it grow." When Sandy and her husband celebrated their 5th wedding anniversary they planted a tree. "There's an anniversary tradition that the theme for a gift after five years of marriage is wood, so we thought a tree was a great idea!"
Check out the Arbor Day Foundation for other ways you can help support initiatives in your community to plant more trees.
Flowering Trees
Flowering trees are a great option for any yard as they bring a pop of color in spring making them the perfect specimen plant in the home landscape, plus many flowering varieties are more compact in size so they work well for small spaces, too.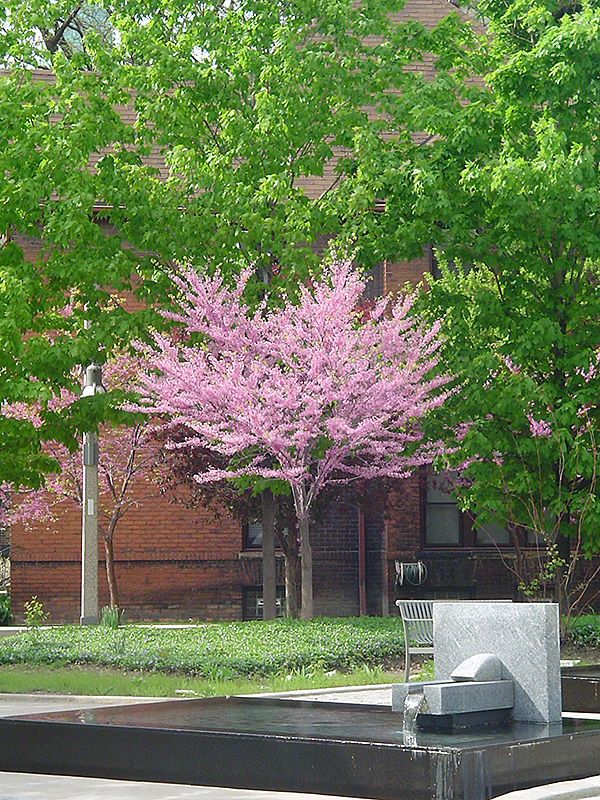 Best known for the purplish-pink flowers that open before the leaves appear, this native flowering tree is a Growing Place Choice variety because of its low maintenance and high performance. With its spectacular spring blooms and yellow fall foliage, the Eastern Redbud rivals any small ornamental tree for specimen use in the landscape.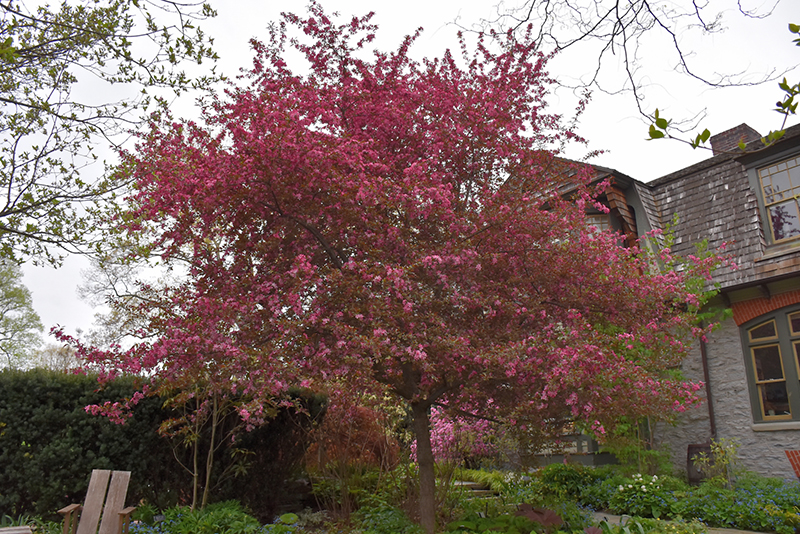 This Growing Place Choice variety features deep purple foliage with bright pink flowers in late spring. Then in the fall, its leaves offer an exceptional orange-red color with 1/4 inch fruit that persist on the tree until the end of the season. This tree can also be used as a pollinator tree for fruiting apple trees.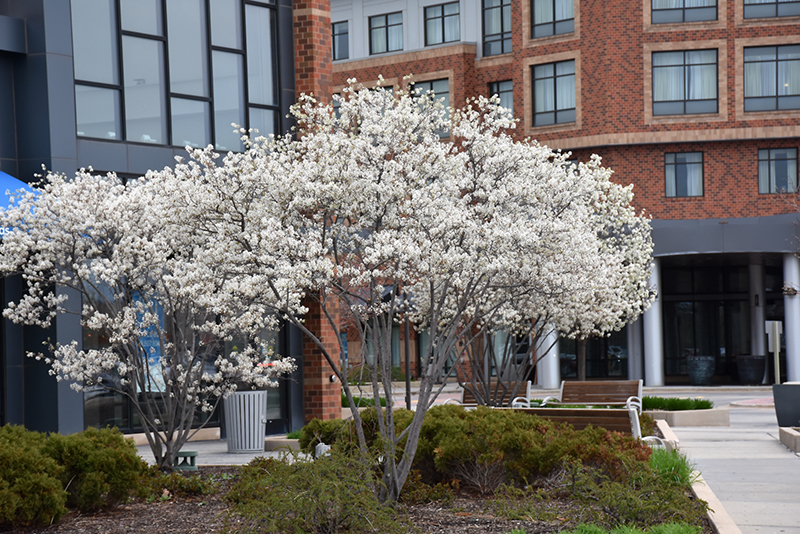 This Growing Place Choice variety is a great small tree prized for its abundance of white blooms in late spring, berries that turn apple red in summer, and stunning fall colors of yellow to red. The berries are favored by birds and its smooth gray bark even adds an interesting dimension to the winter landscape.
Native Trees
Planting native trees can be a great option in the home landscape because they are adapted to our soil and climate so they thrive in our local conditions. Best of all, native trees support our native wildlife, providing a natural resource of food and shelter for many birds, insects and other wildlife.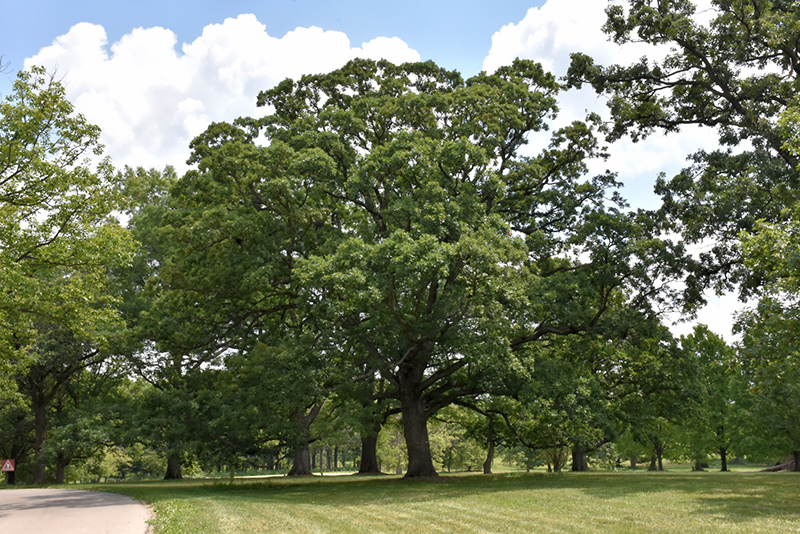 This majestic native tree is the state tree of Illinois. A Growing Place Choice variety, it offers fall colors from brown to a rich red and its furrowed black bark provides an interesting dimension to the winter landscape. This massive tree will reach up to 70 feet high and 70 feet wide, and in the right place, will live up to 200 years! Think of this as a heritage tree for future generations.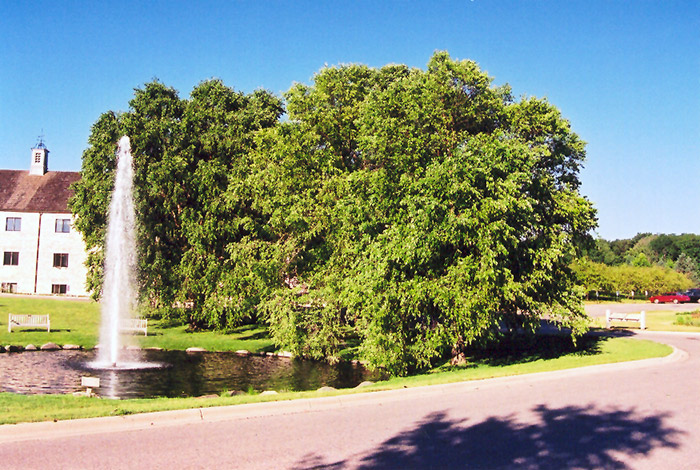 A prized native birch that is valued for its stunning bark that adds significant winter interest. Other features include chartreuse catkins in early spring and outstanding yellow leaves in the fall. As its name suggests, these trees prefer to grow in wet conditions and will even tolerate some standing water.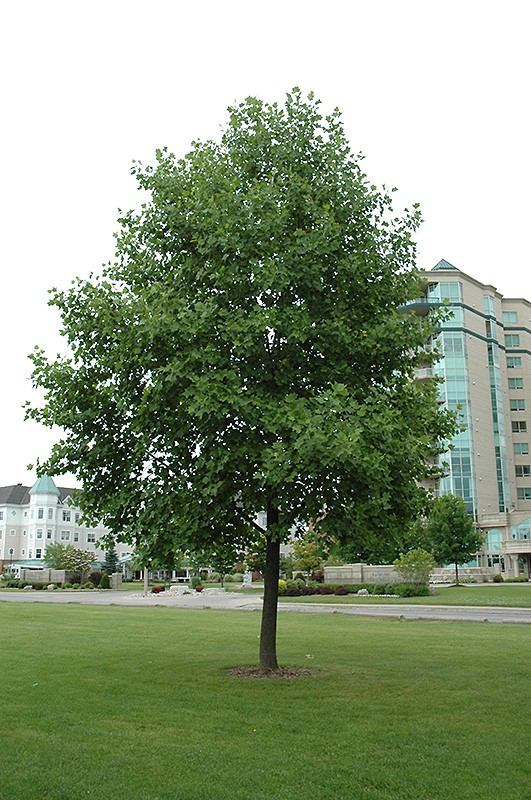 Liriodendron tulipfera // Tuliptree
This Growing Place Choice native is a stately tree for a large area. It features beautiful yellow flowers with orange centers that are reminiscent of tulips in late spring, outstanding golden fall color and furrowed gray bark for winter interest. This is considered a heritage tree for future generations as it can live up to 120 years when planted in the right place.
Fast Growing Trees
Fast growing means you see more than 2 inches of growth per year. These quick growth-rate tree varieties will look like they've been established for years in no time at all.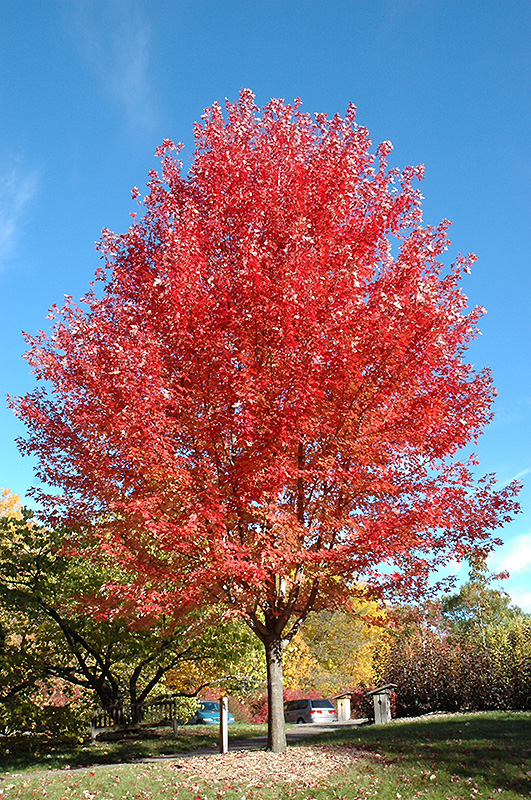 This Growing Place Choice variety combines the excellent orange-red fall color of the Red Maple with the fast growth rate and poor soil tolerance of the Silver Maple making this a popular hybrid. Its ability to handle average soil, as well as dry and wet conditions make this one of the most adaptable trees for the the home landscape.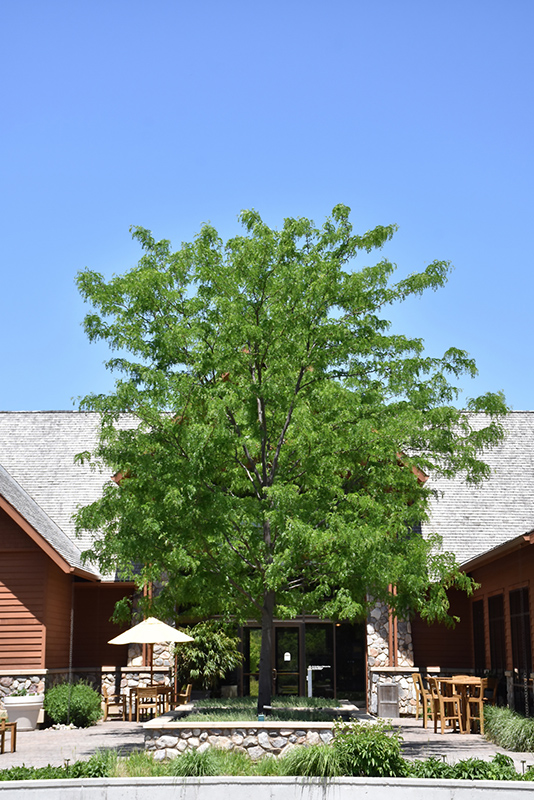 A popular Growing Place Choice shade tree, valued for its delicate fern-like leaves which allow dappled sunlight below. Tolerant of adverse growing conditions, this fast-growing upright species grows taller than it does wide and the compound leaves offer outstanding yellow color.
An attractive hybrid from the Chicagoland Grows program provides the sturdy branching habit of the Accolade elm with the disease and insect resistance of the Vanguard. Its fast growth rate as well as its adaptability to both dry and wet conditions make this a popular choice for home landscapes.
Planting Tips
Remove any excess soil in the pot or on the root ball in order to find the root flare.
Measure this point to the ground for hole depth.
Dig the hole 2-3 times wider than the soil ball.
Tease roots out if they have conformed to the shape of the pot. This discourages circling roots.
Position the plant in the hole and backfill with the same soil that was dug from the hole, using the clay first (break up large clumps).
Pack 4-5 inches of soil around the root ball to stabilize the plant.
Remove any ropes, exposed burlap, the top half of the wire basket and any dirt covering the root flare.
Firmly pack more soil in hole at 4-5 inch increments until even with the ground level.
Form a basin with 2-3 inches of soil 4-6 inches from the edge of the root ball to retain water.
Pruning Tips
Spring flowering trees should be pruned just after flowering, while summer flowering trees can be pruned in spring.
Young trees should be pruned regularly to provide strong branch structure. Mature trees may only need occasional pruning.
Oaks and Elms should only be pruned in the winter while insects are dormant to prevent the spread of disease.
Remove all dead, dying, diseased or older branches by cutting them out completely. Remove suckers and all branches that cross and rub against each other.
For twigs and smaller branches under 1/2″ in size, cut back to a viable bud or intersecting branch. Make a clean cut at a 45 degree angle close to the bud or intersection. Don't leave a stub as there are special cells in these areas that will help the branch heal.
For larger branches 1/2″ to 1 1/2″ in diameter locate the branch collar (an area of thickened bark around the base of the branch). Do not cut the collar. Remove flush with the collar, not the trunk. The collar is made up of special cells that will close off a wound over time.
At The Growing Place
Use our plant search to find the perfect tree to plant in celebration of Arbor Day or come in to talk to one of our experts who can help you find the right tree for the right place.